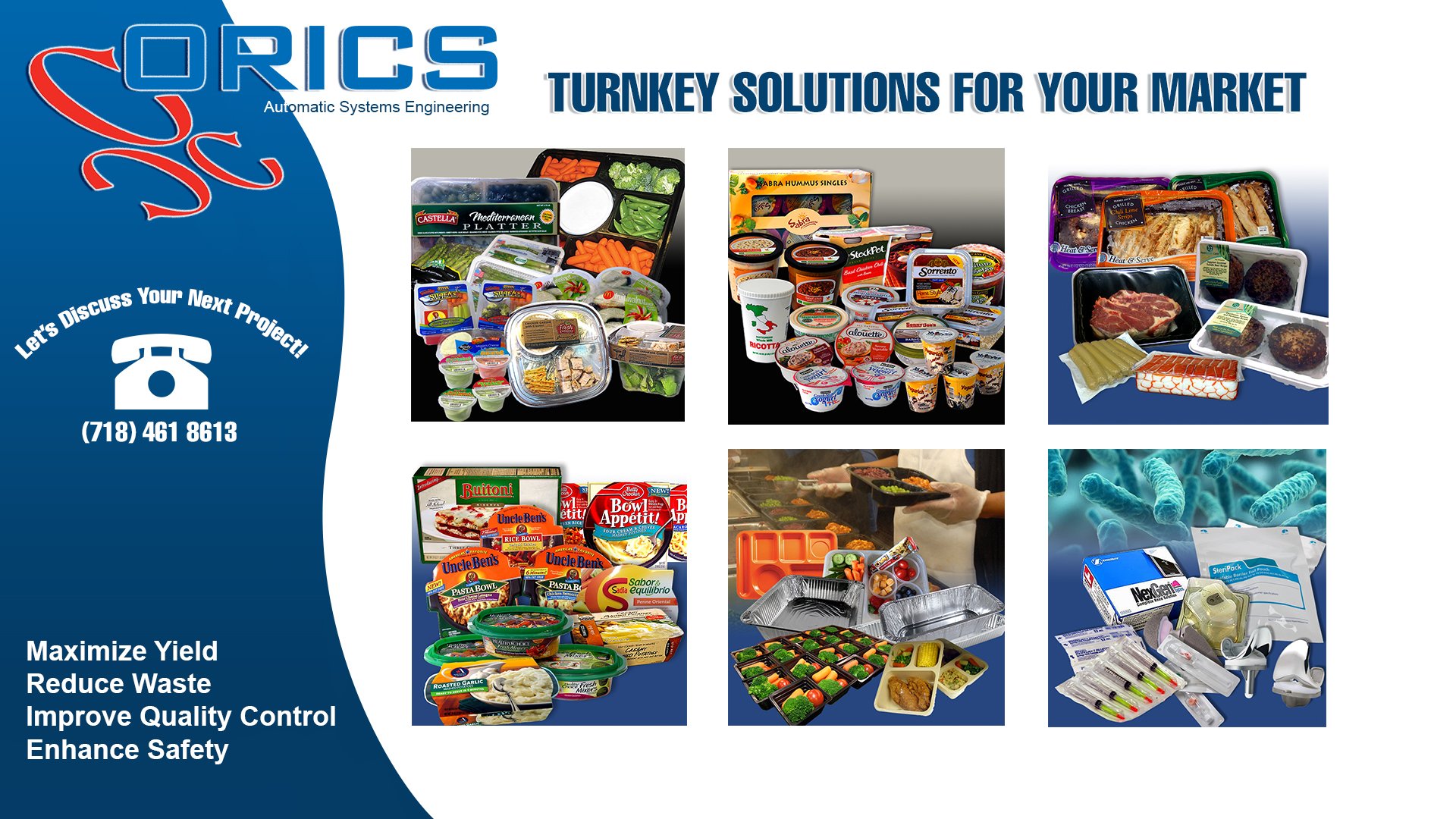 Orics Industries caters to a wide range of industries producing an even wider range of products,  candy and condiments, and fresh and frozen foods, to industrial goods and pharmaceuticals. All benefit from automation of packaging lines, whether it is semi automated or fully automated packaging machinery.
Some of the industries that benefit most are listed below:
The Food and Beverage Industry
The food and beverage industry is enormous, and much of the automated packaging equipment we provide is for niches within these industries that include:
Condiments
Dry foods
Fresh foods
Frozen foods
Liquids including juice
Pasta
Rice
Snack food
Candy
Ready Meals
Dairy/Deli
Yogurt
Some automated packaging machinery can be used for different types of food or beverages, some are more specialized.
The Pharmaceutical Industry
A huge global industry generating trillions of dollars every year, the pharmaceutical industry produces drugs, medicines and various medications in every form possible. And there are automated packaging solutions for every type.
The Nutraceutical Industry
Related to both the food and pharmaceutical industries, the nutraceutical industry focuses on health and nutrition, and includes a vast range of products from dietary supplements, herbal products and isolated nutrients, to engineered designer foods. Automated packaging machinery is used for cups, trays, tubs etc..
The Consumer Products Industry
Consumer products are vast and varied, and include everything that caters for our needs, whether for health and hygiene, food and drink, cleaning, personal care, clothing, or beauty products. Vacuum packaging systems for dry dog food and cat kibbles.
The Cosmetics Industry
The cosmetics industry as a whole produces a range of beauty and personal and facial care products ranging from hair and body products, to makeup and perfume. Bottom of Form.
Whichever industry you operate in, Orics can supply cost effective equipment that will reliably automate your packaging processes and help to bolster the bottom line of your business.