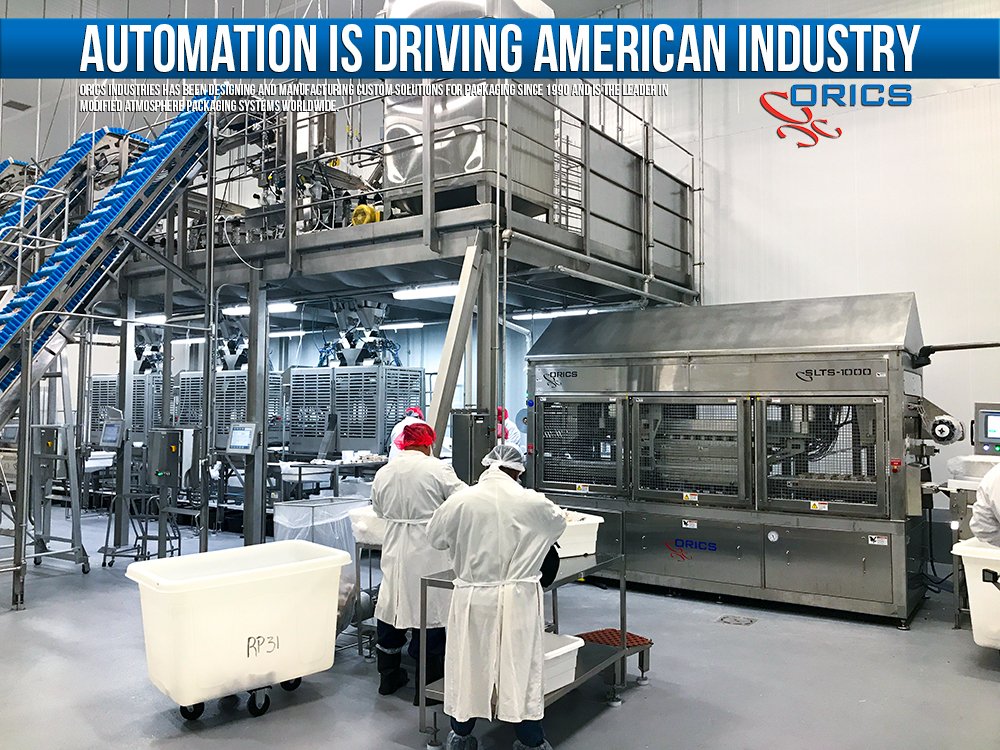 Virtually every business is looking for ways to utilize automation to improve effectiveness and cut costs. The food packaging and pharmaceutical packaging industries are among those finding solutions in custom designed machinery to meet their specific needs.
Along with government mandated regulations for safety, the fiscal need for efficiency and cost-saving are driving increased demand for labor-saving automation to address specific market trends.
Consumer demand for convenience drives most markets but the main concerns in food processing remain the same; maximizing yield, reducing waste, enhancing reliability and ensuring hygiene and safety.
The rising demand for ready-to-cook meals and prepared cuts of meat are driving developments in modified atmosphere packaging and skin pack formats with extended shelf-life.
Quality control is another important factor driving the automation boom and industries are relying more on robotic QC mechanisms to ensure that their product is as good as it can be when it reaches the market.
Workplace safety is of course a major driver in the shift to automated systems. Injuries in any production line are more than just an inconvenient byproduct of manufacturing, they serve to drive insurance premiums up as well.
ORICS Industries has been designing and manufacturing custom solutions for packaging since 1990 and is the leader in modified atmosphere packaging systems worldwide. With a focus on solving specific the challenges faced by individual industries, ORICS provides technological answers to maximizing yield, reducing waste, extending shelf life, and quality control, while delivering hassle free systems that are reliable and forward thinking so they last for years, even decades.
http://orics.com/wp-admin/admin-ajax.php
http://orics.com/2018/06/automation-driving-american-industry