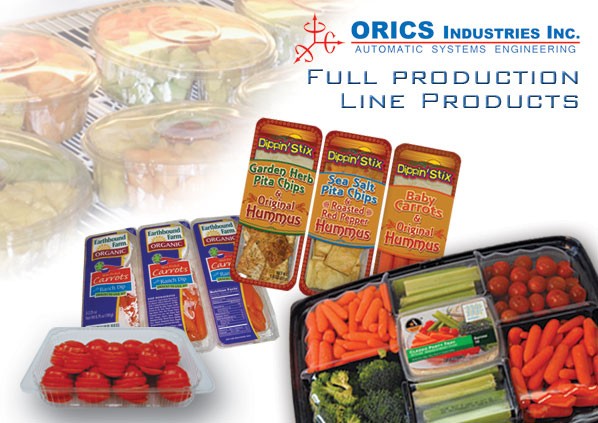 Cherry Tomatoes Snack Tray Filling sealing Machine.
lunch Snack for school or work, this tray filling and sealing is done on ORICS S-30, Denest,weigh, Fill and Seal. each tray contain 3oz of cherry tomatoes, candy tomatoes or tomatoes Bonbons.
different varieties of vegetables including celery, carrots, broccoli, sugar snap peas, grape tomatoes and raisins. These snacks are a healthy box of veggies; perfect meal replacement option. Ideal for all ages, from kids to adults. Packed 6 trays per carton.
visit Our Video page for all of our machines and food Ideas.
Like all Orics machines also this S-30 is US made at our New York Facility.
ORICS: 240 Smith street, Farmingdale NY 11735.
718-461-8613