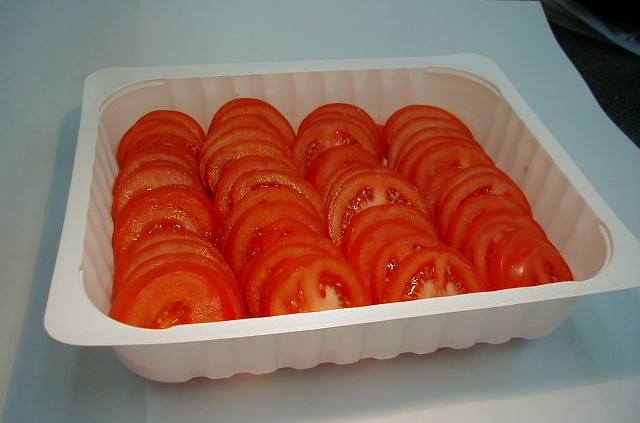 diced sliced tomatoes packaging machine, This turnkey ORICS S-30 system is designed to minimize the number of human operators required for the packaging of diced tomatoes in 4 lb trays. Everything from the dicing of tomatoes to the placement in trays is fully automated, reducing the number of Operators from nearly a dozen to just 2 or 3. Featuring a Denester, Elevator Conveyor, Scale, Scale Interface, Heatseal and Outfeed, this system parallels the processing conveyors that utilize a screw infeed, an elevator conveyor, a dicer and washing/draining/transport system. This system represents a complete packaging system from start to finish and is just one example of how ORICS can increase your bottom line and streamline your applications.
Like all ORICS products, the S-30 is manufactured in the United States at our Farmingdale, NY facility. For more information call 718-461-8613
Orics cups and trays filling and sealing machines.