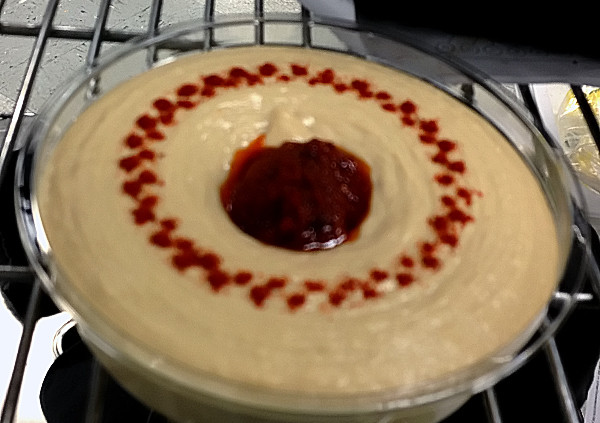 Hummus Cups  Filling  Sealing Machine.
Orics S-30 1 up Hummus Filling and sealing machine.   
Orics MR-35 Rotary Hummus Cup filling and Sealing machine.
Orics S-50 Hummus Filling Sealing Machine.
Globalization opens borders and exports the best cuisine of each country. Nowadays you can choose from a wide  range of restaurants for dinner on a Saturday night. And surely you've been to any Arab-style restaurant and you  have seen an  orange cream that attract your attention . This is Hummus, a chickpea puree that is gaining strength every day between European cuisine.
The Hummus consumption and demand is rising throughout Europe, not being exclusive product of Greece and the Middle Eastern. Now, all european countries are becoming part of the Hummus consumption.
This dish is made from mashed chickpeas and mixed with Tahina cream and olive oil. The Hummus was born in Egypt and the preparation is the same from the beginning.
As Part of our engineering Duty we, at orics designed our filling and sealing machines to do just that.
we brought you here a list of our cup and tub filling and sealing machines video page so you can scroll and watch our machines at work.
like the hummus also the yogurt and lassi products can be viewed on this list, sit back enjoy and choose your solution, from one up machine that will fill and seal 30 cups or tubs per minute and up to high speed continuous motion 500 cups per minute.
Hummus cups filling sealing machine.