ORICS- Fruit cup and tray sealing.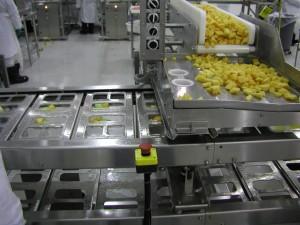 Watch Orics Fruit Cup Filling and Sealing.
The average consumer rarely thinks about how their strawberries, asparagus or yogurt got to the supermarket aisle. They simply peruse the items and select the ones they want. But those strawberries have been on a journey of many steps, considerations and challenges to arrive fresh and ripe on that supermarket shelf.
Because of the many variables involved in packaging and shipping, getting perishables from point A to point B is one of the most challenging aspects of food manufacturing. Buyers – whether it's a grocery store or the end-consumer – expect a safe, attractive, fresh product.
There are hundreds of ways to package perishables – but there are a few guiding factors to packaging perishables successfully. In this post, we will outline some of the challenges associated with packaging perishable foods and how to overcome each.
When it comes to a product line at any food manufacturer or distributor, efficiency, flexibility and speed are the hallmarks of a well-run warehouse. With perishable foods, efficiency becomes even more important as the safety and freshness of the product is at stake. If production warrants, elements of automation, including automatic (or semi-automatic) packaging machines and conveyors,would be worthwhile investments.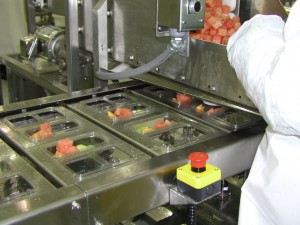 whether you decide to Package your fruit in cup or in tray, you need first to make sure that you have the right filler and sealer for that product. it could be a Rotary machine or linear one, here at Orics, our  equipment and video page will surely give you the right solution for your Fruit Cup Tray sealing and filling machines.